YONEX frames and string are primarily manufactured in Japan where the Japanese take great pride in craftsmanship and quality control. As a result their products are VERY consistent and accurate. Whether or not you will play better with a YONEX frame than another brand really depends on your swing styles and how you fit into the product line, but you can be assured that multiple identical YONEX frames will play very similarly out of the box without modifications, unlike most other tennis brands.
Having spent some time with the YONEX Stringing Team for the launch of the Protech 8 stringing machines we immediately purchased a machine and put out a couple thousand frames with it during our 2017-2018 season with great results and zero problems – a testament to quality. YONEX machines are exclusively used for on-site stringing at the Australian Open, the Olympic Games, and many other tournaments where the YONEX Stringing Team is the official stringer.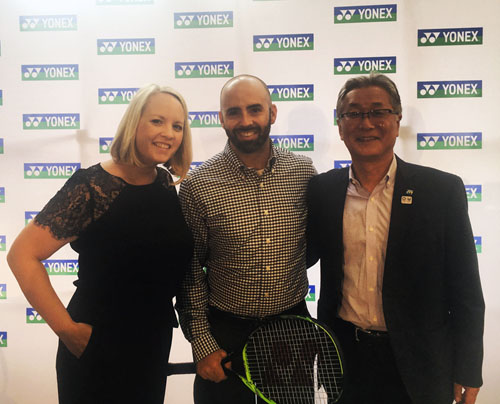 Meghan and Rich with YONEX President Kusaki Hayashida at the 2017 US Open EZONE launch party. New York, NY.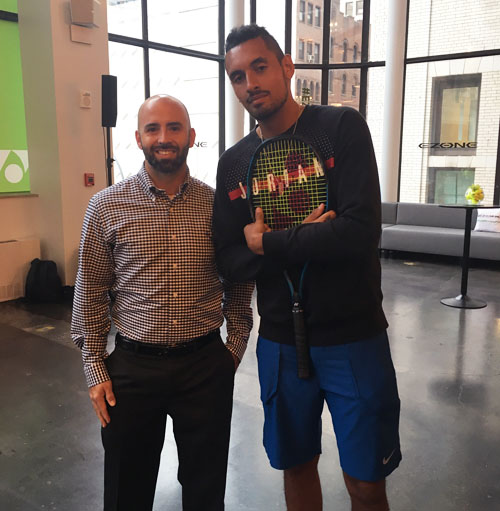 Rich with Nick Kyrgios at the 2017 US Open EZONE launch party. New York, NY.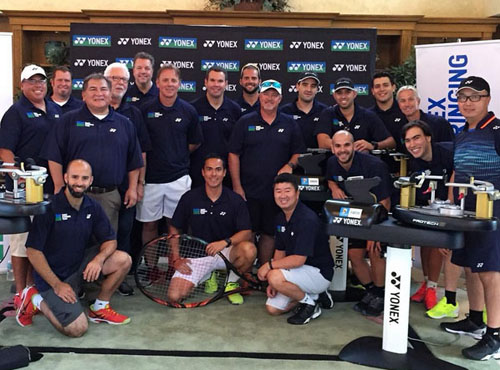 Rich at the Yonex Stringing Forum for the launch of the Protech Stringing Machines. Boca Raton, FL.