Stringing lies at the core of every shot that you make. It is the easiest of customization that can make the biggest difference in the way your racquet plays. At Wrigley's tennis, we have decades of experience and multiple high-end stringing machines models used by tour professionals as well as a Babolat Racquet Diagnostic Center (RDC) to measure pre and post stringbed conditions. We use Electronic "Constant Pull" stringing provides the most reliable and repeatable results, multiple machines ensure your product turn-around in the event of a failure and diagnostics shows the proof in the workmanship of a completed job as well as better decision making on stringing frequency to save you money.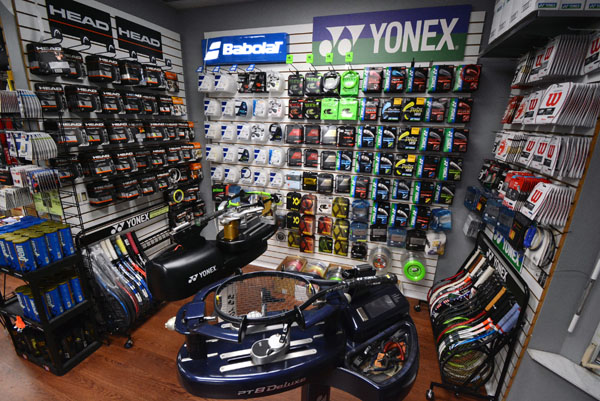 Our head stringer Rich Vernsey has strung for top ten players on the ATP World Tour, been head stringer for ITF Pro Circuit events and Wrigley's Tennis has been the official stringer of USTA Junior National events. Working at the highest levels gives us the opportunity to work and learn from the best stringers in the world, interact with top players and stay relevant on what products and tendencies are used by tour professionals.
At Wrigley's Tennis we stock over 250 different kinds of string and pride ourselves on play testing, evaluating and expertly recommending the perfect string for your game. We attend industry shows and stay on the cutting edge of technology with respect to bringing new products into the shop. We also string racquetball and badminton, wood racquets, unusual racquets. If it has strings, we can string it!