Description
The ISOMETRIC™ equalizes the length of the main and cross strings in the string-bed, enlarging the sweet spot for more consistent accuracy even on off-center hits.
Thick side grommets have been equipped on the four corners of head, extending the effective length of the strings. Additionally, the racquet frame on the whole has been made thicker to varying degrees, resulting in the frame achieving uniform stiffness.
With an overall expanded sweet spot, players are able to experience an increase in repulsion off of the string bed.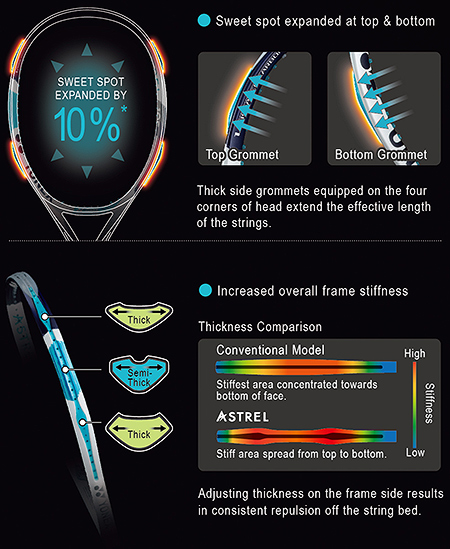 The shaft has been made with a cross-sectional design, resulting in a 15% increase in shaft stiffness, also cutting down on twisting at the throat.

Tri-Shut System
The Tri-Shut System utilizes three different materials equipped in the racquet that work together to absorb shock and cut down on unpleasant vibrations.