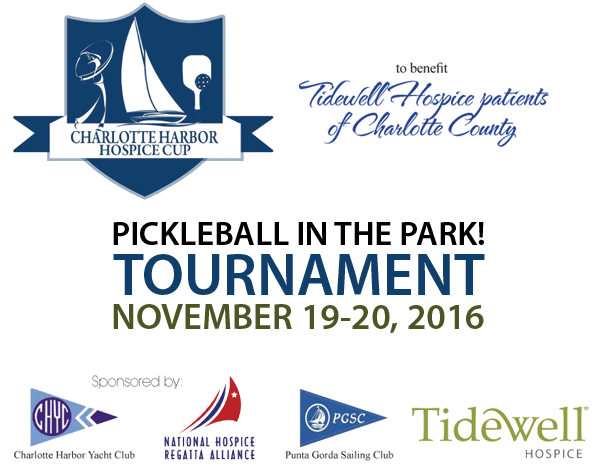 Wrigley's Tennis is a proud sponsor of the 2016 Hospice Cup to benefit Tidewell Hospice of Charlotte County! Please download and print or stop by for registration forms and waivers!

Participants dropping off registration forms to Wrigley's Tennis will receive free 3 day Pickleball Paddle demos and 2 FREE indoor Pickleballs! (while supplies last)
The divisions will be 3.0 (19+50+ 65+) 3.5 (19+50+ 65+) 4.0 (19+50+65+), 4.5 (19+50+65+) 5.0 Open (19+)
Saturday Doubles, Sunday Mixed
You must play in the youngest age group of the partners.
You must compete at the highest skill level of partner.
This is a non-sanctioned tournament.
All players will be required to sign a waiver of liability before matches begin.